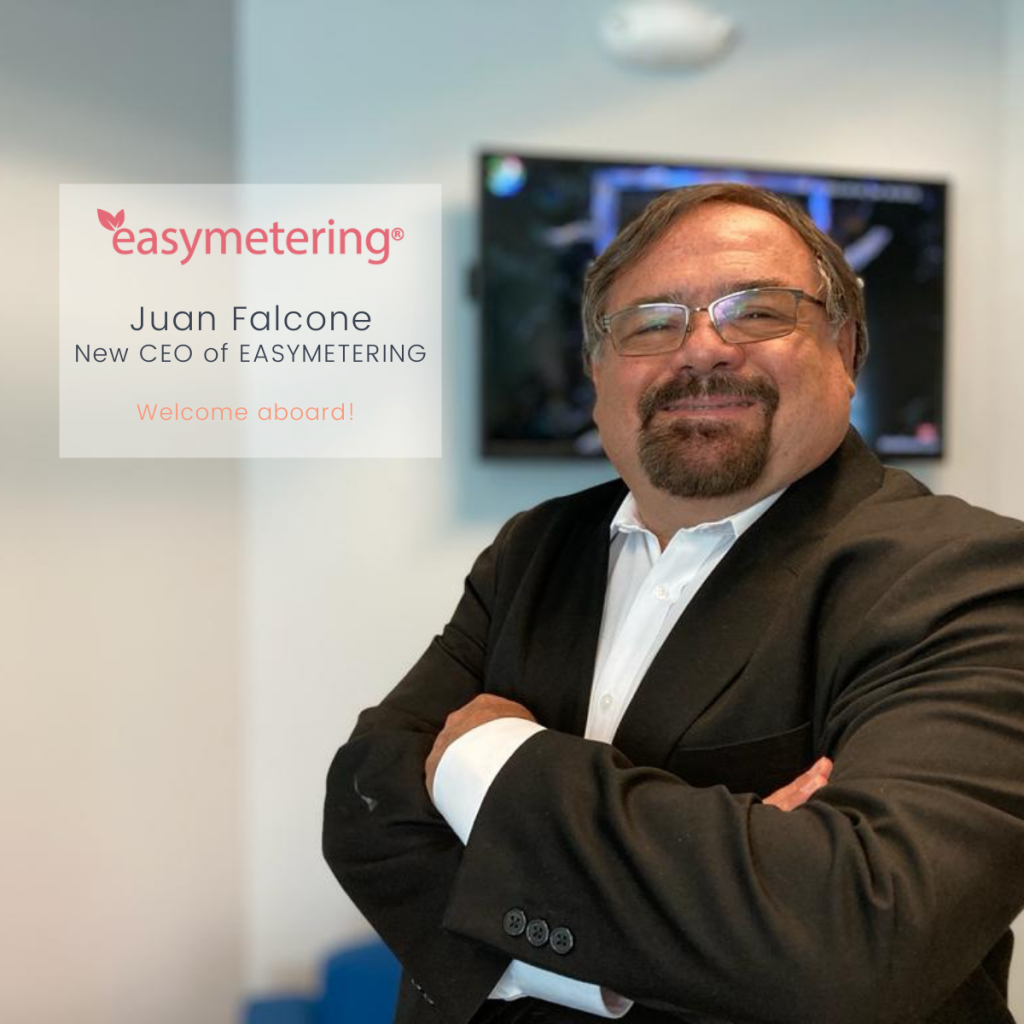 Juan Miguel Falcone has been appointed as the new CEO of EASYMETERING. He is an experienced business leader who has worked in senior roles across the service sector of the utility industry.
Byron Rojas EASYMETERINGs Founder shared: "I am proud to present Juan Falcone as our new CEO at EASYMETERING, who will surely be able to contribute to fulfilling our mission, in addition to this, Juan connects to our great history in the present where EASYMETERING is already a global digital solution with which we hope to contribute to the transformation of the electricity sector in the new era of the clean energy economy, which will surely provide a better future for all of us who live on this beautiful blue planet"
The new CEO commented: "I look forward to working with the team to solidify Easymetering's position as a leading company in the provision of smart energy measurement services and someone who facilitates and contributes to the growth of renewable energies and the decarbonization process, empowering users to participate and contribute to this process and help energy supplier companies to increase operational efficiency so that this evolution is successful and possible". Also Mr. Falcone said at the incorporation meeting: "I am very excited to lead EASYMETERING to a new chapter of successful growth such as establishing and expanding in the United States. We are an agile and dynamic company, with a young and talented team of people who will help us achieve this goal."
Additionally, EASYMETERING's founder commented: "For me, as the founder of EASYMETERING, I am not only moved by the moment of my company, but I reflect looking back, and I remember not only the harsh moments that I had to go through to get here, but also the best and most emblematic ones, such as the one that happened in 2009, when inspired by the message of former President Obama to change the energy matrix of the United States, he expressed that smart meters would play a preponderant role, and that was enough motivation to send the head of General Electric's global meter business an inspiring message who organized an initial call to meet us, Juan Falcone was on that call."
EASYMETERING's CEO was born in Santa Fe, Argentina. He attended Mendoza Regional University in Mendoza, Argentina, and graduated with a B.S. degree in electronics. He then attended the University of Campinas, Brazil for post-graduate studies in Automation and Control Systems. Juan started his career in IMPSA, an Argentinean EPC, as a Design Engineer in Crane Automation. He subsequently had different positions in Engineering, Field Services, and Project Management including several International Assignments in Asia and Latin America with 100 Fortune Companies like Schneider and General Electric.
In 1999, Juan moved to the U.S. when he was named Regional Sales Manager for the Turbine Control Business for GE Energy. In 2004, Juan was appointed Sales Leader Latin America for Global Control Services based in Miami, and in 2006, he was named Sales Director T&D. In 2010 he took the responsibility to lead the Smart Grid initiative for GE Digital Energy in Latin America. In 2013 Juan joined Petrotech –a Turbomachinery Controls provider for the Energy Sector- as Vice President of Sales and Marketing based in New Orleans, LA.
Juan likes traveling, playing outdoor water sports, and is a soccer fan. As a hobby he enjoys cooking, he has taken several courses and expects to become a professional chef soon. He is married to Alicia, a Zen Artist, and has two sons, currently attending college.