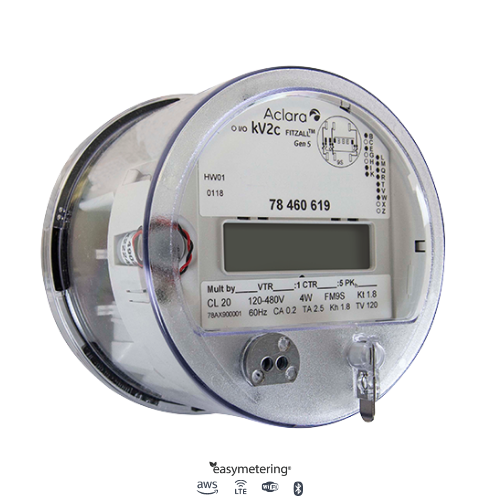 C&I Smart Meter
kV2c Gen 5
Reach a new level of highly accurate revenue metering, advanced real-time instrumentation and true power quality for your commercial and industrial customers. Aclara's kV2c electric meters comply with ANSI C12.1, ANSI C12.18, ANSI C12.19, ANSI C12.10, ANSI C12.20, and ANSI C37.90.1 standards.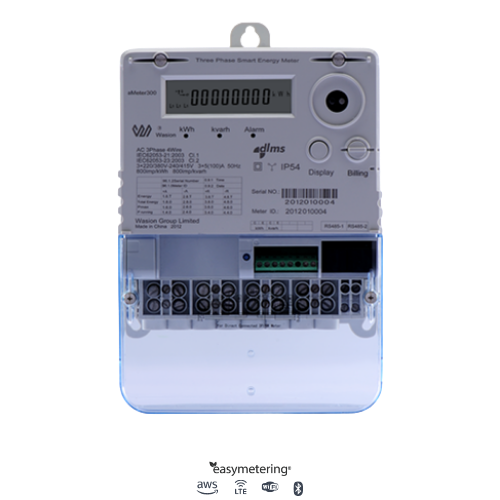 IEC C&I Smart Meter
aMeter 300
aMeter series products are the high-end smart energy meter that Wasion Group customized for the international high-end AMI market. It is provided with forward and reverses active energy, four-quadrant reactive energy metering functions, multiple electricity anti-tamper detecting function, maximum 8 tariffs TOU design, maximum demand measurement function, high-intensity magnetic field function, telecommunications control relay on/off function; aMeter adopts the AMI communication protocol DLMS/COSEM standard commonly used internationally currently, which has passed the DLMS CTT tests and supports local or remote online software update function. The power supply design of the product adopts a switching power supply, suitable for various domestic and overseas standard voltage specifications. The connection methods are divided into full current direct connection meter wiring method and CT meter wiring method, suitable for industrial & commercial users and resident users, provided with active and reactive energy metering, apparent energy metering (only for CT meter), and other main functions, with the hardware of which mainly consisted of current shunt or transformer (for CT meter), dedicated electric energy metering chips, resourceful management MCU, high-precision dedicated clock chip and long-life high-temperature LCD display and others. The total current meter adopts a manganin shunt for current signal sampling and long-life high-temperature LCD display, providing effective magnetic field interference suppression.

For more information, please contact us!