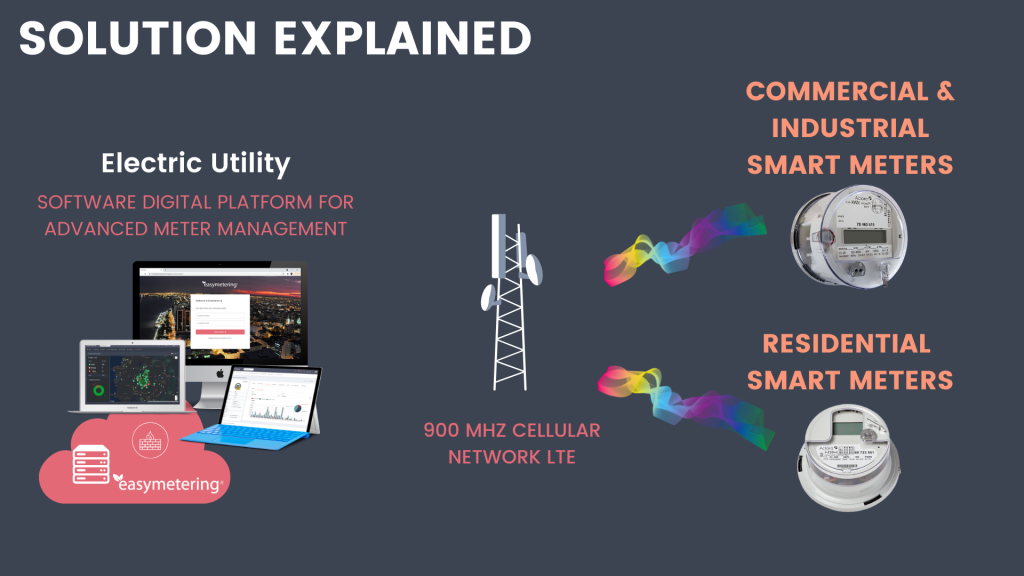 On April 19, Easymetering obtained accreditation from Anterix Active Ecosystem that its product, Advanced Metering Infrastructure (AMI), meets all requirements to operate on Anterix Inc.'s 900 MHz frequency.
For the company which was born in Ecuador, it is a milestone that inspires confidence in all aspects that can be imagined. One of these aspects is to have a technology-ready, complete, and advanced for the rest of the market; another is the possibility of modernizing the same U.S. electricity industry.
Easymetering technology, operating on this frequency, will be able to enhance the critical mission of distribution and commercialization of electrical energy for the electric companies.
"For Easymetering LLC it means a big step to enter the North American market," said the company's president and founder, Byron Rojas. With this, Rojas says, utilities can adopt public and private LTE infrastructure for data transmission which will be the standard for telecommunications.