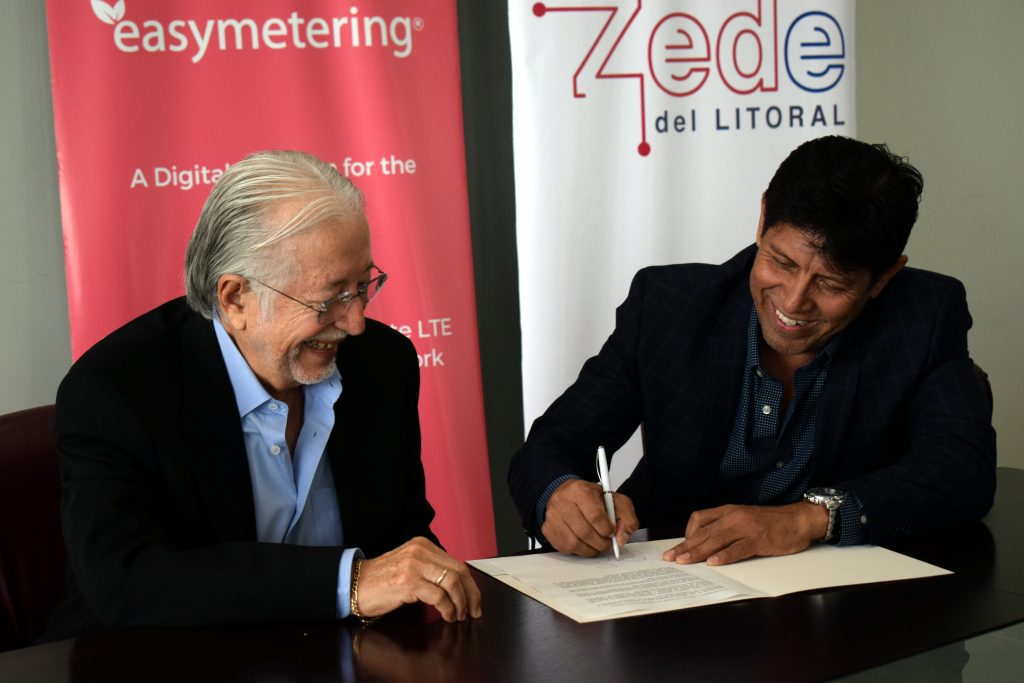 On Friday, February 3, the incorporation of EASYMTERING to ZEDE del Litoral was signed as the first technological operator in the Special Economic Development Zone. The event was held in the CTI building of the ESPOL Gustavo Galindo campus.

Byron Rojas, founder of EASYMETERING, indicates that the company's next step is to move its operations to the Special Economic Development Zone and become an export hub for the entire region.

The tax exemptions offered by ZEDE make it possible to improve the company's competitiveness in the national and international markets, says the General Manager of Easymetering Ecuador, Joffre Anzules. Also, he indicates that thanks to these benefits, the company will be able to grow to create new quality jobs and encourage the Research & Development of new technologies.

The founder of the company assures that the insertion of EASYMETERING to ZEDE del Litoral marks a milestone in the history of the company because it symbolizes that technology that was created in Ecuador has value in foreign markets.