Joffre Anzules Easymetering's ECUADOR subsidiary new GENERAL MANAGER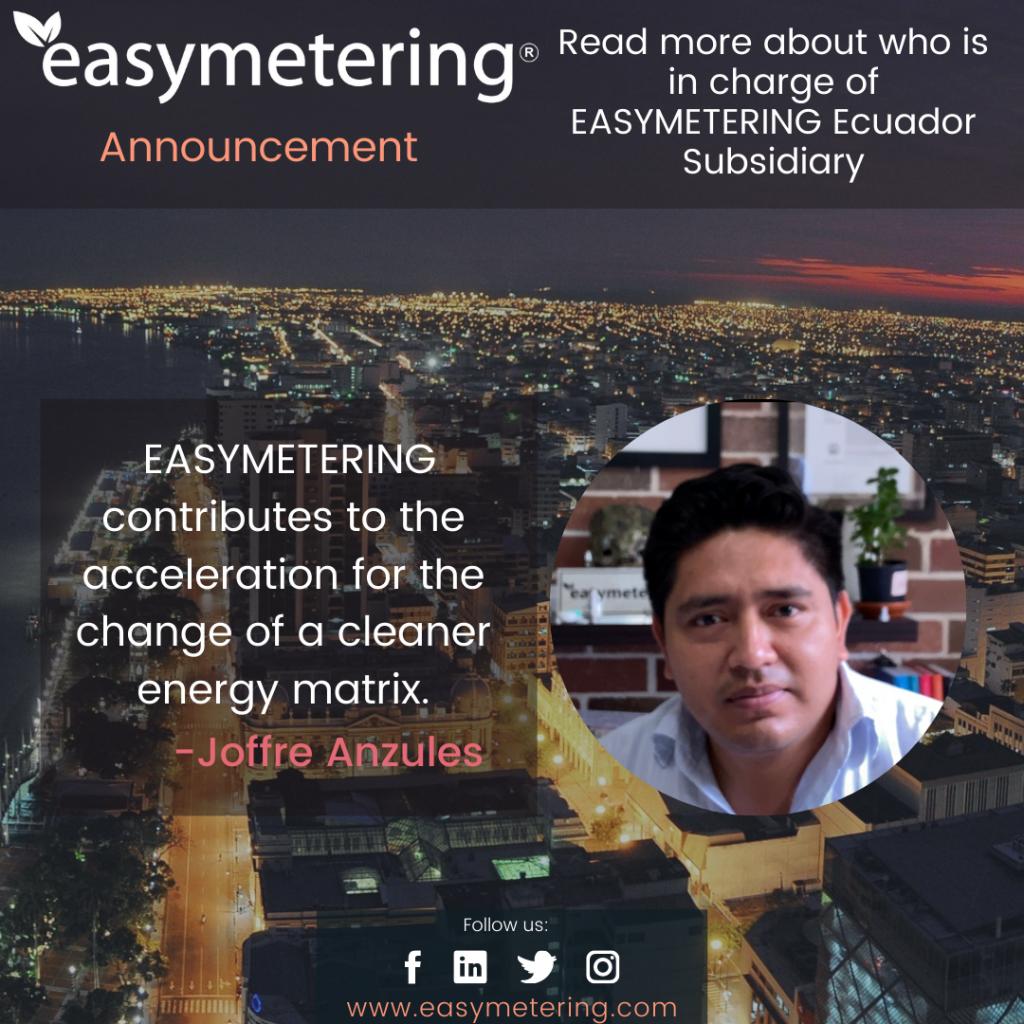 EASYMETERING is delighted to announce the appointment of Joffre Anzules as General Manager of Easymetering Ecuador Subsidiary, effective from February 2021.
"Joffre is an outstanding choice, bringing a wealth of experience from both technology and business, management," said Byron Rojas, current EASYMETERING LLC, CEO. Joffre is an engineer from Escuela Politecnica del Litoral.
"This appointment marks an exciting new chapter for us to ensure EASYMETERING continues to deliver on service and innovative products," Mr. Rojas said.
Commenting on the appointment, Mr. Anzules said he was excited to be taking on the role.
"EASYMETERING holds a special place in my heart, is more like a family to me, it's such an honor," he said.
Over the course of his stay at the company, he has set internal goals with the intention of fulfilling both financial and business aspirations and duties. Joffre is characterized by always being friendly with the staff and providing help to those who request it and analyzing the personalities of those who want to join EASYMETERING. Joffre began his career with the company, first as Production Manager, and now as general manager.
EASYMETERING social networks:
LinkedIn: @EASYMETERING
Twitter: @EasyMetering
Facebook: @easymetering
About EASYMETERING:
EASYMETERING is a leading provider of smart metering solutions for utility companies worldwide. Our innovative technologies empower utility companies to reduce electric commercial losses, improve grid management, and enable sustainable energy practices. With a commitment to delivering reliable and intelligent metering solutions, EASYMETERING continues revolutionizing the utility industry. Our mission is to accelerate the advanced smart meters' global adoption to modernize electric energy commercialization.